South Beach International Amateur
December 19-22, 2020| Miami Beach, FL
---
THE WORLD'S 8TH RANKED AMATEUR GOLF TOURNAMENT
Jeff Hunt
SBIA Co-FounderExecutive Director


Welcome to the 2020 South Beach International Amateur!
We are delighted to invite the top amateur golfers in the world to Miami Beach to compete for the South Beach International Amateur trophy.
The 2019 SBIA field was again one of the strongest in amateur golf, featuring 101 international players in the field of 210 representing 31 countries. It is expected that this year's field will be ranked #5-#8 for the sixth consecutive year in the worldwide rankings (SPWAR & WAGR). Last year's field featured 160 of the world's "Top 1,000" players.
As has always been the case at the SBIA, all players who made the cut in 2019 will be given conditional exemptions. Currently the list of players who made the cut and highly ranked participants who missed the cut features 180 "Top 1,000" players. With over 85% of previous ranked players coming back to play the SBIA annually, it is obvious that spots in the field will go quickly.
In 2019 79 players made the cut at +8 after round 2. When all was said and done, NC State's Ben Shipp (#25 SPWAR) won on the second hole of the playoff for the victory over Oklahoma's Garett Reband (#9 SPWAR).
The South Beach International Amateur is an "open" competition, and we encourage all top amateurs to apply. The tournament will again be limited to 210 of the world's best amateurs. Applications will start being accepted on June 26th, 2020. For those of you wishing to apply who are not exempt (please see exemption criteria), make sure you email me a playing resume when applying. For those of you, who receive exemption and conditional exemption invitations, pay close attention to the exemption deadline dates. Once an exemption date is passed, players are put in the player pool and will be judged solely by their SPWAR ranking as of the November 12th tournament closing date.
The commitment to continue building on the South Beach International Amateur's success starts with creating a great championship experience for every player. Procedures will be in place in order to minimize contact and we will require social distancing. As we get closer to the tournament dates we will have a better understanding of what restrictions will be in place.
For the many of you who will be joining us again, welcome back! For those who come to Miami Beach this December for the first time, we look forward to having you participate!
See you on Miami Beach!
Jeff Hunt
Co-Founder and Executive Director
2019 SBIA CHAMPION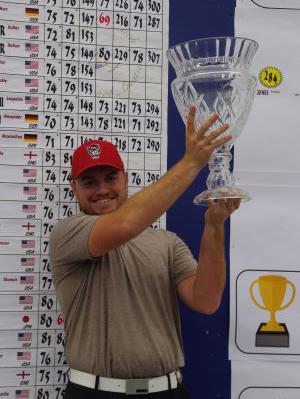 Ben Shipp - United States
CHAMPION 2018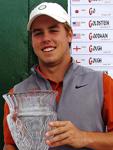 Pierceson Coody
United States
CHAMPION 2017
Jacob Bergeron
United States
CHAMPION 2016
Danny Walker
United States
CHAMPION 2015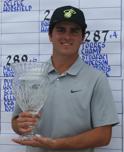 Jorge Garcia
Venezuela
CHAMPION 2014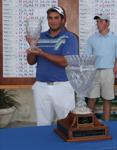 Gabriel Lench
United States
CHAMPION 2013

Greg Eason
England
CHAMPION 2012

Juan P. Hernandez
Mexico
CHAMPION 2011

Kelly Kraft
United States
News
Ben Shipp Wins the SBIA - Final Round Recap!
10 mos ago
North Carolina States Ben Shipp (#64) of Duluth, GA took the South Beach International Amateur into overtime for the first time in its 9 year history, winning on the second hole of sudden death over Oklahoma...
2019 Third Round Recap!
10 mos ago
The SBIA is considered to be one of the toughest 36 hole cuts to make in amateur golf and the 2019 tournament was no exception. Incredibly difficult playing conditions in the first two days featured winds...
2019 Second Round Recap!
10 mos ago
While the wind picked up to 25 mph today the rain cleared early in the morning and the players who were unable to finish round one did so early in the morning at Miami Beach and then went over to start...
2019 First Round Recap!
10 mos ago
An overcast day with intermittent rain and constant winds in the 20 mph range made for a stern test of golf at both Miami Beach and Normandy Shores golf clubs on Thursday. The rain at Miami Beach Golf Club...